Do you use the patio as a place for a barbecue when it's warm outside? The rest of the year, it just stands there looking pretty (or not so pretty)? The patio is an important part of your property and it can be useful all year round. Everything depends on how you design it. Thankfully, there are many easy ways to get the most out of your patio. Let's take a look.
Choose The Right Floor
If you want the patio floor to withstand the elements while looking attractive, consider interlocking stones. They are more durable than concrete and can even resist earthquakes. They are also easy to remove and replace in case you need to get to the piping or something else underneath. You can also consider permeable paving. They act as water filters to create an environmentally friendly drain.
Install Habitat Screens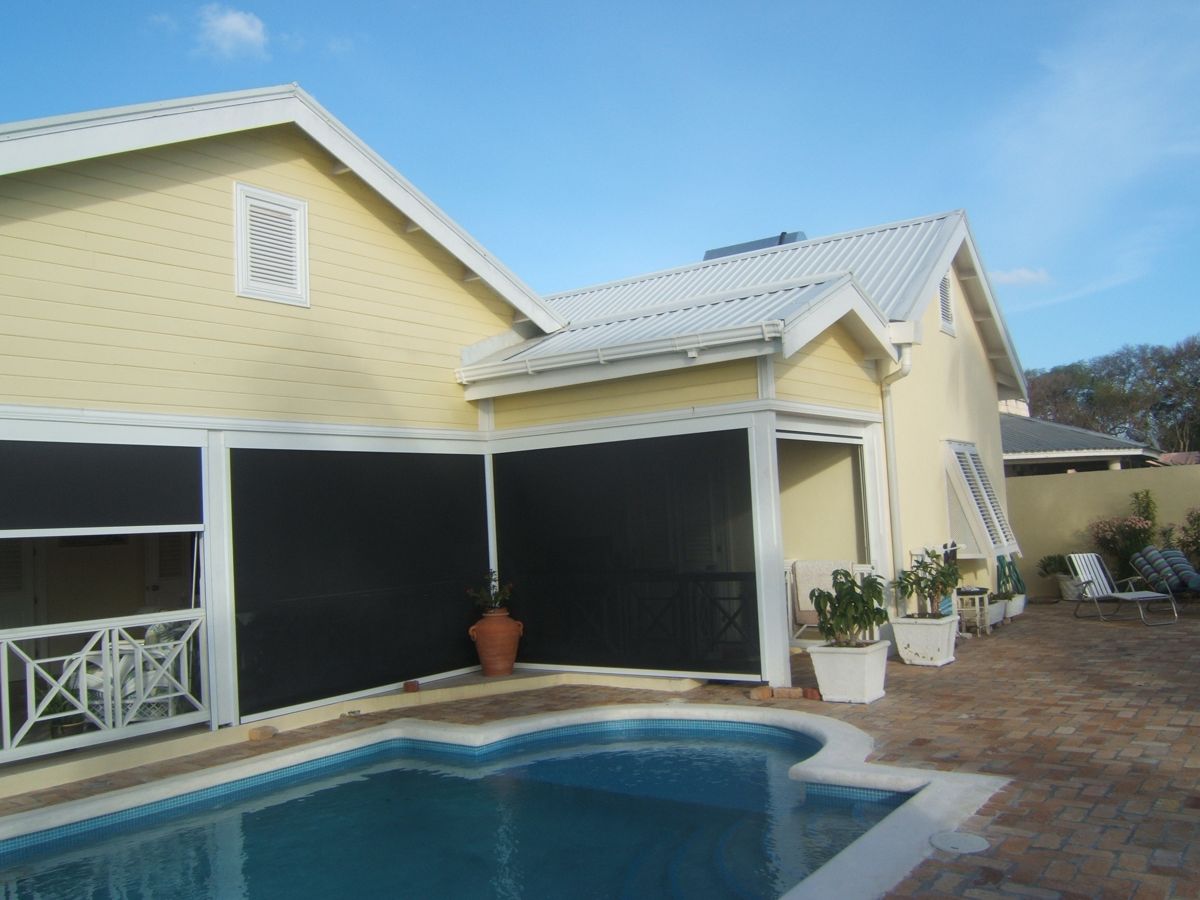 Habitat screens can turn your patio into the year-round relaxation parlor. The screens bring shade and keep insects out. They can be a wonderful solution for hot summer days and still allow for the free flow of air through your patio. These screens also don't inhibit your view and come in fabric densities of 5%, 10%, and 45%. Meanwhile, they can keep the patio warm during the cool fall evenings. Habitat Screens definitely increase the curb appeal of your home.
Buy The Perfect Furniture
Patio furniture brings the right ambiance to the space outside your home. Tables, chairs, recliners, benches, and armchairs can make you want to spend more time on your patio. However, you have to be careful about choosing the right material:
Wicker – Stylish, weather-resistant, durable, and lightweight.
Wood – Stylish, long-lasting, durable but heavy and needs maintenance in order to avoid rotting.
Cast Aluminum – Lightweight and durable. Often not as stylish as other options. May not be a good choice for windy weather.
Wrought Iron – Durable, heavy, and age-tested material, which can be a good choice for a large patio due to its monumental appearance. Wrought means handcrafted, which makes the furniture unique.
Steel – Long lasting and very durable. Are quite heavy to lift (not suitable for furniture, which is often moved around) and expensive.
Plastic – easy to move around and can withstand the elements. Too lightweight for windy weather, not as aesthetically pleasing as other options.
Install Good Lights
Proper lighting is imperative for creating the right ambiance and adding security to your home. When it's dark outside, only a good fixture and a bright light bulb can provide the perfect atmosphere for reading a book and having a cup of tea or coffee. Meanwhile, low energy bulbs are perfect for romantic settings. Bright lights can keep the burglars away at night while soft lights are energy efficient. The only thing limiting you when it comes to lighting is your budget.
Think About a Fireplace
Outdoor fireplaces are becoming more and more popular. They are not hard to maintain and they manage to provide sufficient heat to keep you warm during the cold days. Outdoor fireplaces are available in electric, wood, or gas. They vary in size, color, and price. A patio fireplace can substantially extend your summer.